Cannabis
Cannabis Law360 provides breaking news and analysis of emerging and evolving legal issues surrounding cannabis. Coverage ranges from regulatory and policy concerns facing the industry to the business of lawyers who counsel cannabis companies. Among the practice areas covered are intellectual property, mergers & acquisitions and employment.
Sign up for a 7-day FREE trial today!
Latest News in Cannabis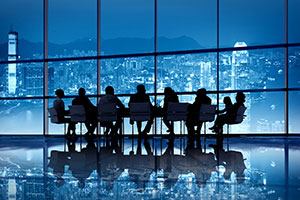 Areas of Coverage
AGENCIES
U.S. Food & Drug Administration
Federal Trade Commission
Drug Enforcement Agency
U.S. Department of the Treasury
California Bureau of Cannabis Control
Department of Health & Human Services
Financial Crimes Enforcement Network
U.S. Securities and Exchange Commission
U.S. Commodity Futures Trading Commission
U.S. Department of Justice
State and international regulators
POLICY & REGULATION
SAFE Banking Act
STATES Act
Marijuana Opportunity Reinvestment and Expungement, or MORE, Act
Section 280E of the Internal Revenue Code
Rohrabacher–Farr amendment
Bank Secrecy Act
Federal and state legislation
ENFORCEMENT
FDA and FTC actions over cannabis's purported health claims
IRS actions against cannabis companies
Antitrust investigations
Financial regulatory actions
Federal criminal matters
State enforcement actions
LITIGATION
Civil RICO actions brought against cannabis concerns
Employment disputes
Securities class actions
Intellectual property matters
Consumer class actions
Bankruptcy
Tax disputes
Challenges to federal or state regulations
TRANSACTIONS
M&A activity involving cannabis companies
Commercial real estate transactions
PROFILES
Personnel moves
Profiles of law firm cannabis practices
Federal and state policymakers and lawmakers
General counsel interviews
READERSHIP
Cannabis lawyers at large to medium-sized law firms and boutiques
In-house counsel, compliance officers and executives at cannabis companies
Counsel and executives at venture capital and investment firms
Policymakers at federal and state agencies
Federal and state lawmakers
Judges and court staff across the U.S.
Professors, students, and library staff at every accredited law school in the U.S.