Corporate Crime & Compliance UK
UK Corporate Crime & Compliance provides breaking news and analysis on enforcement and white collar crime in Europe. Coverage includes internal investigations, whistleblower rights, executive responsibility, tax evasion, criminal market abuse and insider dealing actions, anti-money laundering, bribery, corruption and sanctions enforcement.
Sign up for a 7-day FREE trial today!
Latest News in Corporate Crime & Compliance UK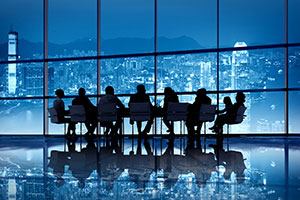 Areas of Coverage
ENFORCEMENT & LITIGATION
Actions involving insider dealing and market abuse
Commercial fraud litigation
Bribery, corruption and anti-money laundering matters
Sanctions violations
Tax fraud and evasion
Whistleblower discrimination claims
Professional disqualifications
Extradition and unexplained wealth orders
AGENCIES
Serious Fraud Office
Crown Prosecution Service
National Crime Agency
Financial Conduct Authority
European Anti-Fraud Office
European Securities and Markets Authority
HM Customs & Revenue
U.K. Office of Financial Sanctions Implementation
POLICY & REGULATION
U.K. and European Union regulation and legislation covering criminal and quasi-criminal enforcement powers
Readership
Solicitors at top law firms
Barristers
Corporate counsel and compliance officers at major companies
Judges and court staff