Fintech
Fintech Law360 provides breaking news and analysis on financial technology. Coverage includes legal and regulatory developments in cryptocurrency, including bitcoin and initial coin offerings, as well as electronic payment systems, peer-to-peer lending, algorithmic trading and many other aspects of this fast-evolving area of the law.
Sign up for a 7-day FREE trial today!
Latest News in Fintech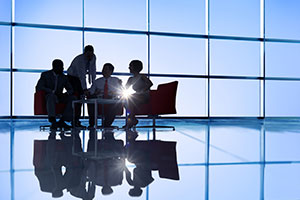 Areas of Coverage
AGENCIES
U.S. Department of the Treasury
Office of the Comptroller of the Currency
Financial Crimes Enforcement Network
Federal Reserve
Federal Deposit Insurance Corporation
Federal Trade Commission
Consumer Financial Protection Bureau
U.S. Securities and Exchange Commission
U.S. Commodity Futures Trading Commission
U.S. Department of Justice
Self-regulatory organizations
State and international regulators
POLICY & REGULATION
OCC Fintech Charter
Regulatory sandboxes
Bank Secrecy Act
Securities Act
Securities Exchange Act
Securities Investor Protection Act
Commodities Exchange Act
Federal and state guidance on fintech products
Federal and state legislation
International banking legislation and regulation
ENFORCEMENT
Cryptocurrency and Initial Coin Offering fraud investigations
Asset and credit freezes
False advertising of fintech products
Cybersecurity and privacy matters related to fintech companies
Spoofing
Federal criminal matters
State enforcement actions
LITIGATION
Intellectual property matters
Investor class actions
Challenges to federal or state regulations
TRANSACTIONS
Initial coin offerings
Mergers and acquisitions of fintech companies
Private equity and venture capital fundraising for fintech companies
PROFILES
Personnel moves
Profiles of law firm fintech practices
General counsel interviews
Readership
Fintech lawyers at top law firms
Corporate counsel, compliance officers and executives for fintech companies
Information experts at law firms, agencies and companies
Policymakers at federal and state agencies
Judges and court staff across the U.S.
Professors, students and library staff at every accredited law school in the U.S.